Everyone seems to be posting their list of the best horror they have read this year so far so I thought I would do mine too. I'm sure all of the books on the list were published in the last twelve months and I have read them all from January this year. It's a list of the five books that I found the most fun to read. It's also in the order I read them, not in order of my favourites but I suggest you read them all anyway.
I've been a fan of Mellick for a long time but he has so many books available that I'm still working my way through them. If you haven't read anything by him a lot of his books read a little like children's books for adults. Clownfellas is a little different though. It's six interlinked novellas set in the same world where Clowns are a species rather than people dressed up. The novellas follow the Bozo family and their associates. Each novella is a great read on it's own but combined this book is something special. A must for any Bizarro fans but I would strongly recommend this book to anyone.
This is the first book I've read by Hunter Shea but it definitely wont be the last. I do love a good monster story and this book is among the best I've read. A must read for fans of the Clickers series by Gonzalez and Keene. I really did find it hard to put down.
I'm a long time fan of Garton. I only wish he would write more. Vortex is a stand alone novella but it has a continuing story line of investigators Karen Moffett and Gavin Keoph from Nightlife and Bestial. Whether you are a fan of Garton or have never read him this is an excellent read.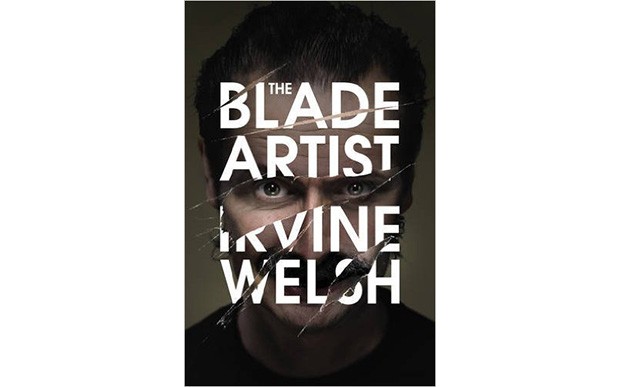 Okay so it's not technically horror but if you have ever read/watched Trainspotting then you will know that Franco Begbie would fit right into any psycho family and maybe even teach them a thing or two. Blade Artist is set after the sequel to Trainspotting, Porno. Years have passed and Franco is a different man but returning to his old town brings back old feelings. This book could stand alongside any book containing a psychopath, I love Welsh's writing and I love the Begbie character. This book was exceptional.
Really loved this one. Read quite a few stories by Hughes now and I'm enjoying his work but this has been my favourite so far. It reads like a Laymon book. I love cannibal stories and I loved David's twist on the Sawney Bean legend. Sick and twisted as we can only expect from this author but fun at the same time.
Okay so I decided to do six but fuck it, it's my list. This one is just about as mental as they get. Really funny, loads of eighties references, manga references, living Lego dinosaurs, and loads of violence and that's just some of it. You really need to read this one. A touch of genius and a touch of madness as always with Mellick.